Spreading Ideas to Help End TB
Eliud Wandwalo and Tina Draser 08 May 2018
This year has been called the year for action against TB, with an upcoming UN high-level meeting dedicated to the topic and great expectations that the world will use it to accelerate the end of TB as an epidemic by 2030. To achieve that goal, global health partners have called for greater political leadership in the fight against TB, bigger investments in national TB programs and more research and development for tools to prevent and treat TB.
With more than 4,000 people dying every day from TB, we know we must strengthen TB programs around the world. This requires us to learn from the long and checkered history of the fight against the disease – the failures as well as the breakthroughs. Today's new diagnostics and treatment tools and innovative health strategies offer us a real opportunity to end the epidemic. However, many of these lessons and tools simply have not been shared and implemented widely enough.
How can we harness these lessons to drive greater impact against TB? That question drew national TB program managers, civil society and global health partners from 21 West and Central African countries to Cotonou, Benin, in late March. Their goal: to identify and share ideas and effective strategies that can be expanded across countries to accelerate the fight against TB globally.
Ethiopia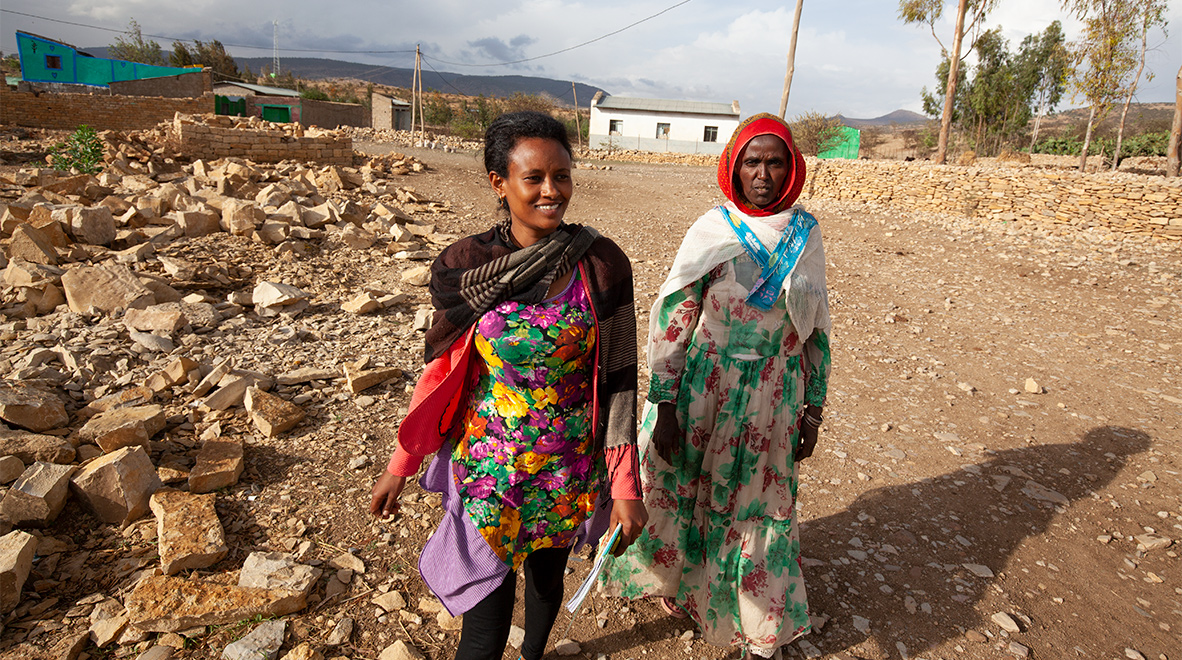 From Ethiopia, participants heard about the country's 38,000 community health extension workers deployed to conduct health education, identify people with TB symptoms, collect sputum samples, prepare smears and send them to laboratories for testing. The community health workers are finding many cases of TB that might have been missed otherwise, and supporting patients through treatment. They have doubled the number of TB cases notified to Ethiopia's health system from the districts supported by the project – from 64 to 127/100,000 people. In addition, TB treatment success rates in the same sites have improved from 76 percent to 96 percent.
Niger
In Niger the meeting heard that patient-centered care is making a difference in the fight against TB. With support from partners, the country created centers for intensive treatment of multidrug-resistant (MDR) TB. Patients complete the intensive phase of treatment under supervision in these centers, then transfer to outpatient treatment. Home visits are organized for patients who live too far from the health facilities. The project provides MDR-TB patients with socio-economic support, including transport payments for their travel from home to the health care facilities for monitoring. The patients are also offered other forms of support, such as nutritional supplements and counselling. This effort has borne fruit with re-treatment cases tested using GeneXpert machine going from 11 percent to 89 percent. The addition of GeneXpert technology has cut the time between a patient being suspected of having MDR-TB to starting treatment from 165 days to 12 days.
Tanzania
In Tanzania, partners focused on efforts to improve efficiency and quality of the TB program. The country's first national prevalence survey for TB, completed in 2013, showed a much higher TB burden compared to previous years. It also showed many TB cases get missed even after patients go to health facilities. The country created a comprehensive plan to offer TB screening to all patients who visit health facilities. Various tools were developed to facilitate this active screening, such as presumptive TB registers and score charts to screen children for TB. The program also engaged community health workers to find missing cases in remote villages. In the districts where this approach has been implemented, the impact has been remarkable. Although there have been challenges with the coverage of GeneXpert machines, TB case notification has increased by more than 50 percent.
Uganda
Uganda shared various innovative approaches to improve childhood TB case finding and prevention, including decentralizing and integrating pediatric TB diagnosis and care. The national TB program offered integrated training for health care workers at all levels, from national, regional and community. In collaboration with partners, the national TB program successfully implemented the DETECT Child TB project, which decentralized health workers to diagnose and manage TB and deployed community health workers to trace children who had come into contact with adults suffering from TB. With this effort, child TB notification increased from 8.8 percent to 15 percent in the two districts where the program was implemented. Another approach involved the integration of TB, HIV and nutrition services in the community. Because of these measures, the overall national childhood TB case notification has increased from 7.5 percent in 2014 to 9.3 percent in 2017.
Côte d'Ivoire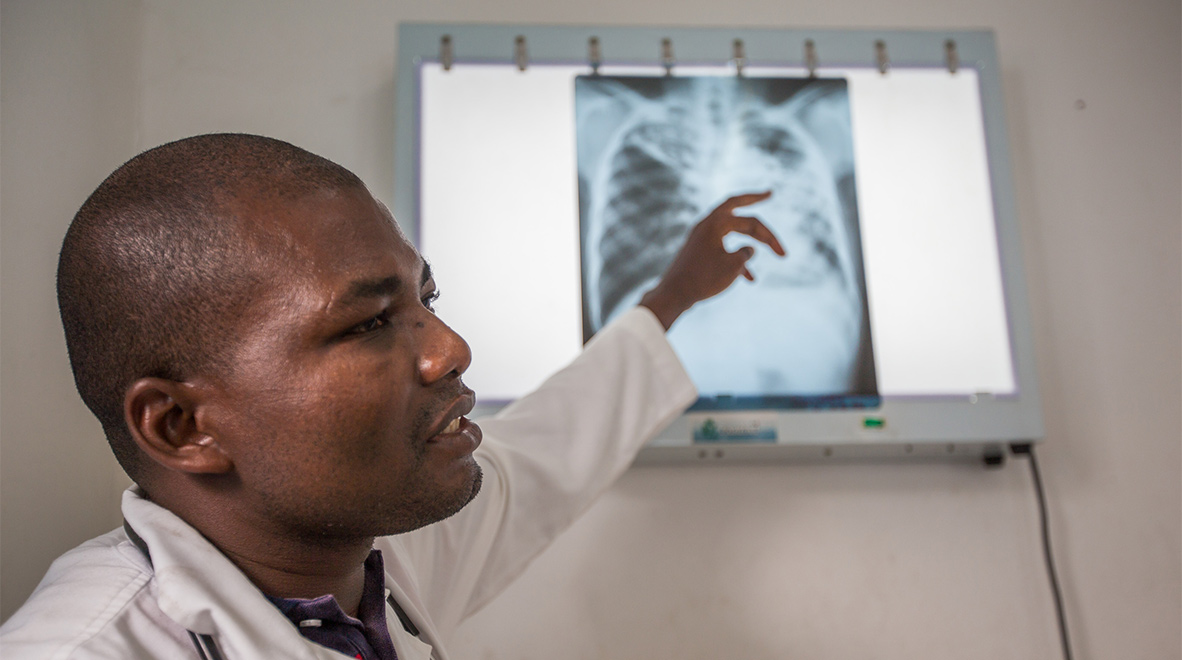 In Côte d'Ivoire access to TB services has been difficult because of insufficient national coverage of diagnosis and treatment facilities. One diagnostic facility provides services to between 400,000 and 500,000 people. Sometimes, patients have to travel 200 km to the nearest center. The country invested to increase coverage of TB services, improving treatment services, rehabilitating treatment sites and establishing low-cost ones as a way to increase uptake. The program also decentralized TB care and treatment and trained health workers, including traditional practitioners and community health workers. One year after the start of decentralization and integration of TB care in existing health facilities and community centers, there was an improvement in TB treatment outcomes from 81 percent to 83 percent and an increase from 12 to 23 percent of the cases detected by community health workers in the general population. Among key populations, the proportion of cases detected by community health workers rose from 37 percent of the total cases identified to 63 percent.
In addition to these five examples, the meeting offered other takeaways, insights and lessons from other countries.
Moreover, participants used the meeting to reaffirm their commitments to ending TB, as declared in the Sustainable Development Goals. Through a document called the Cotonou TB Declaration, participants urged governments in West and Central Africa to reduce the proportion of missing TB cases by 50 percent by 2020 and to reduce deaths among those co-infected with TB and HIV by half by 2020. They also called for urgent action to improve childhood TB interventions – prevention, case finding, and treatment – by at least 50 percent by 2020.
Eliud Wandwalo is the Senior Disease Coordinator, TB, at the Global Fund. Tina Draser is the Global Fund's Regional Manager for Central Africa.