A Carpenter's Story
Mohammed Rabbi works in a small carpentry shop in an alley in downtown Dhaka, Bangladesh's capital. The 20-year-old had been suffering from coughs for months, until the carpentry shop's manager told him about a free government chest clinic. Mohammed tested positive for TB and was entered into a national database.
"I was coughing up blood and had lost a lot of weight. I am now completing my treatment and I feel much better," Mohammed said during a break from carving a bed frame. "I consider myself very lucky for having a manager that takes care of our health."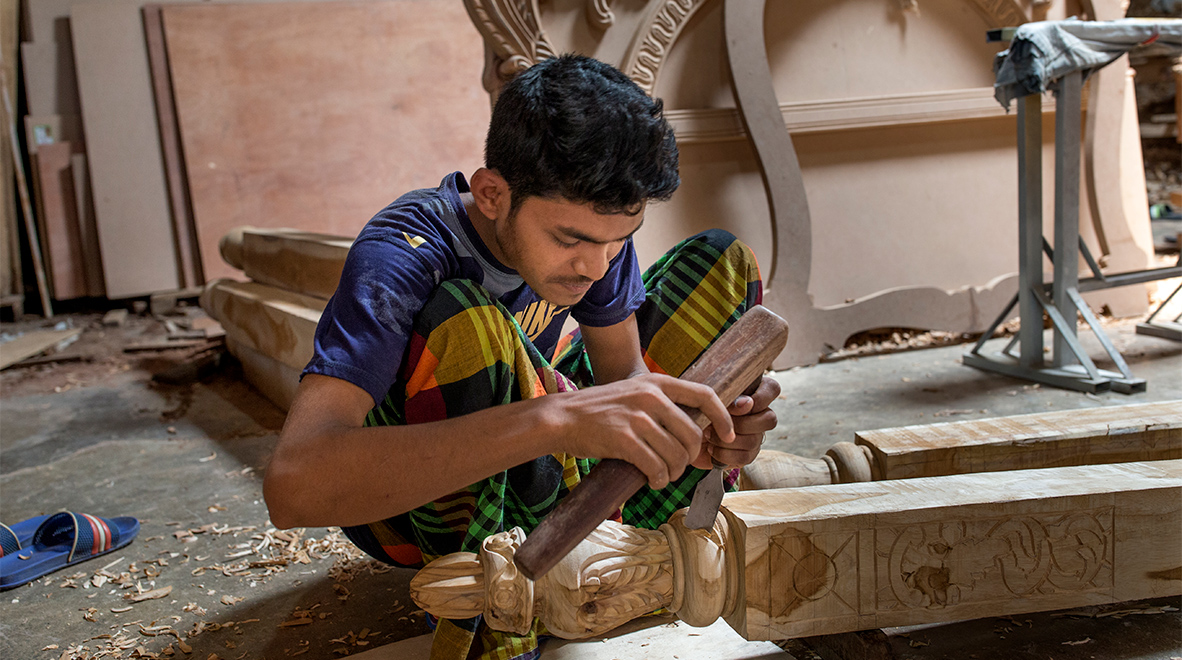 Mohammed Rezowan, who manages 16 workers at the carpentry shop, said he is well aware of TB and how it can be transmitted. Earlier in the year, he attended a TB awareness workshop led by a community health worker trained by BRAC, an NGO. "I know TB is curable. I am responsible for the health of my workers," said the 53-year-old manager. "If somebody gets sick with TB it is not good for business. I have many orders so it's important to have healthy workers."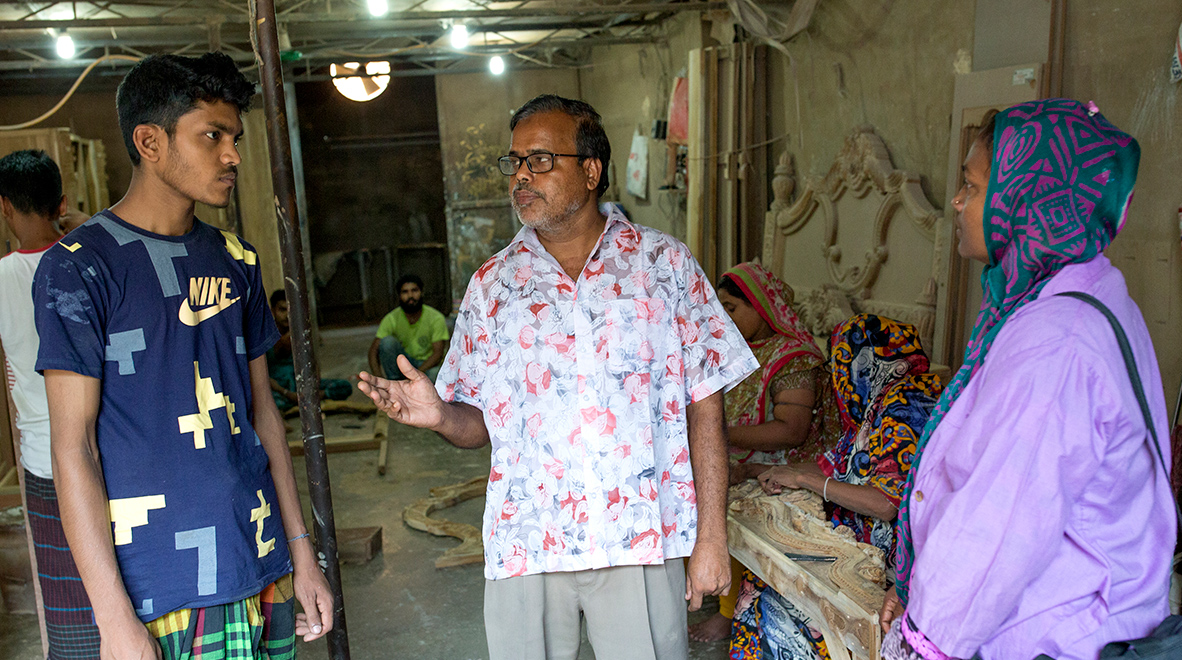 In Bangladesh, which has one of the highest burdens of TB in the world, Global Fund investments support public-private partnerships aimed at improving the quality of diagnosis and treatment of TB patients.