The Missing
24 September 2018
Mwadawa Iddi was suffering from a painful disease, but she did not know what it was. She was 82 and living alone in her small village, which restricted her movement and the ability to seek treatment. She was on the verge of losing hope when Rashid Gora, a community health worker, found her.
"I was in so much pain, my feet were swollen, I couldn't stand – until these two visited me," Mwadawa says, pointing at Gora and his colleague. "They tested me and returned with treatment, which was so hard to tolerate at the beginning. But I have recovered; now I am well." Mwadawa lives in the village of Yuri, population 500, in the Kondoa District of Tanzania.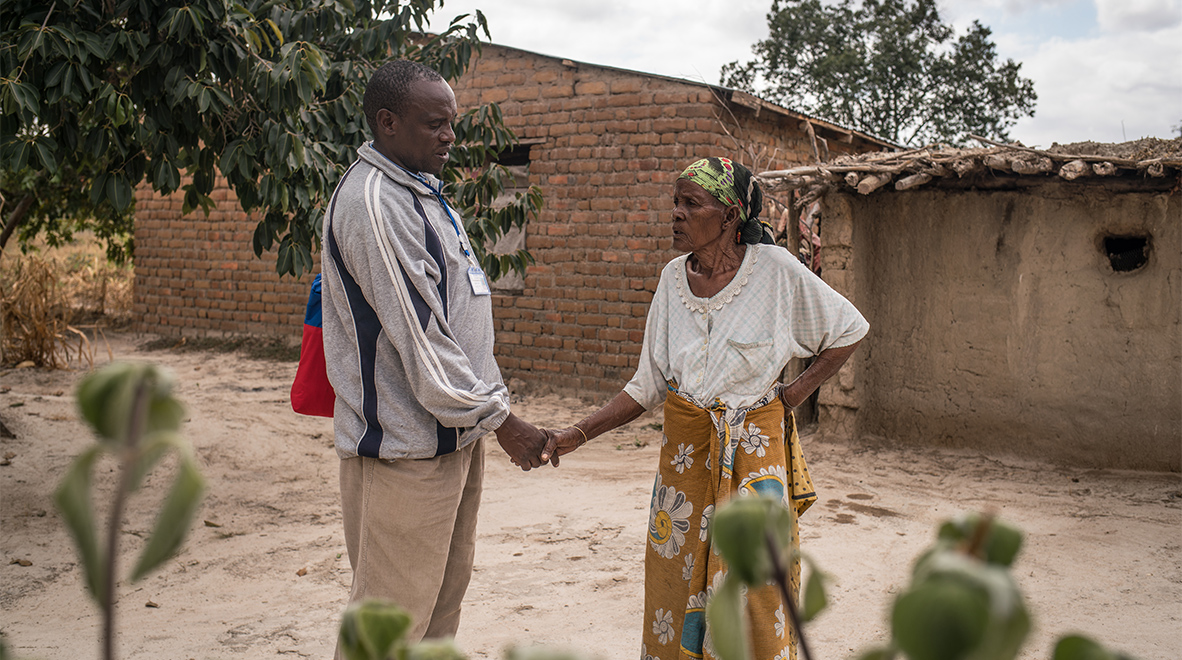 Gora is one of 2,000 community health workers who work with MDH (Management and Development for Health), a local nongovernmental organization that is part of a national effort to find people with TB. The initiative is supported by the Global Fund and the nonprofit Save the Children.
Last year, approximately 10 million people fell ill with TB around the world, and about 3.6 million people were "missed" –undiagnosed, untreated or unreported to the health systems. In its first national TB prevalence survey published in 2013, Tanzania learned that it registers over 100,000 people missing with TB every year.
To find these "missing people," health partners in Tanzania rely on TB hunters, like Gora, who comb neighborhoods in the remotest parts of the country in search of the disease.
"When I got the training, I fell in love with community health work, and I dedicated myself to saving my community from this disaster," says Gora. "The Global Fund and MDH gave me the training, now is my turn to contribute."