Health Ministers: It's Time for the World to Step Up the Fight
Health ministers gathering at the World Health Assembly have called for a strong Replenishment of the Global Fund to end the epidemics of HIV, TB and malaria. Just months away from the Global Fund's Sixth Replenishment Conference in October, we spoke to partners from Eastern Europe, Africa, Latin America and Southeast Asia, who rallied behind a united call: It's time to step up the fight. The Global Fund is seeking to raise at least US$14 billion to take a big step toward achieving United Nations Sustainable Development Goal 3: health and well-being for all.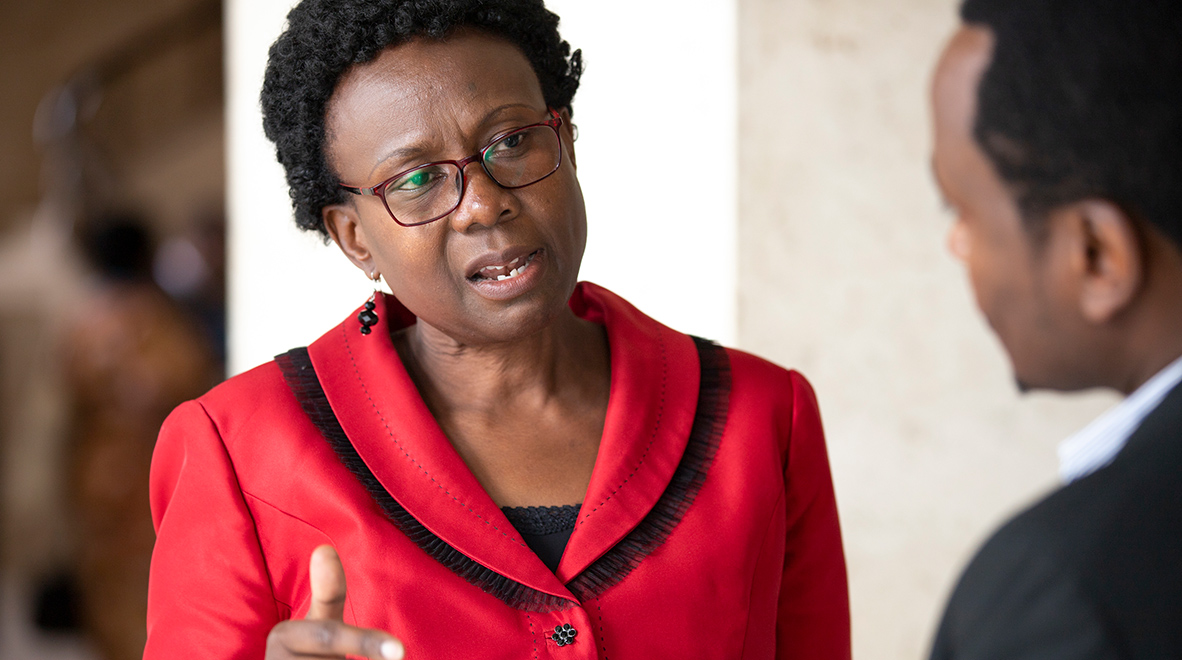 "I appeal to the international community to support a strong Replenishment for the Global Fund. With what the international community has contributed to the Global Fund already, great impact on HIV, TB and malaria has been achieved.
Investing more will bring us closer to ending these epidemics by 2030, as it will enable us to bring various critical interventions to scale. Among others, areas that need more investments include: indoor residual spraying to prevent malaria, finding more missing people with TB, acquiring more and better diagnostics for TB, reaching more key populations affected by HIV, and cross-border collaboration across the three diseases."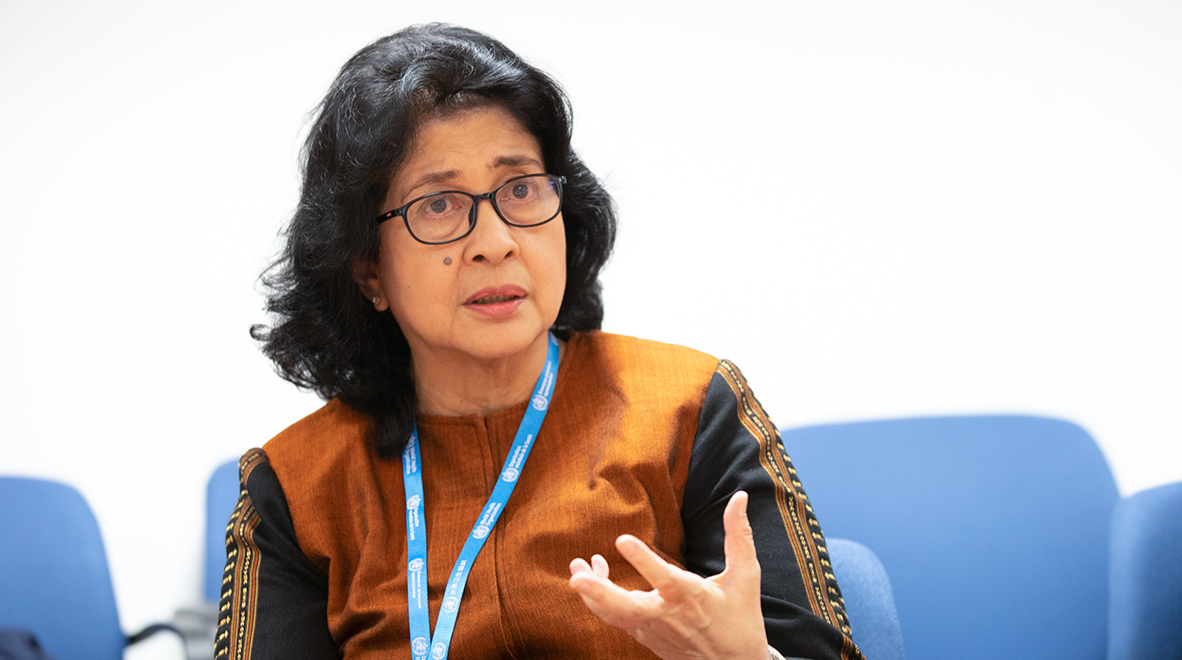 "We cannot work alone when it comes to public health. Governments, the private sector, communities and partnerships like the Global Fund must work together to meet the goal of ending the epidemics. The Global Fund has strengthened the capacity of health personnel at national, subnational and district level in Indonesia. But we need to continue mobilizing resources and work harder to confront diseases such as malaria, which in Indonesia poses a big challenge because of our difficult geography. The cost of health is very high, so the partnership with the private sector is very important. We need to work together, and with the people, to find solutions."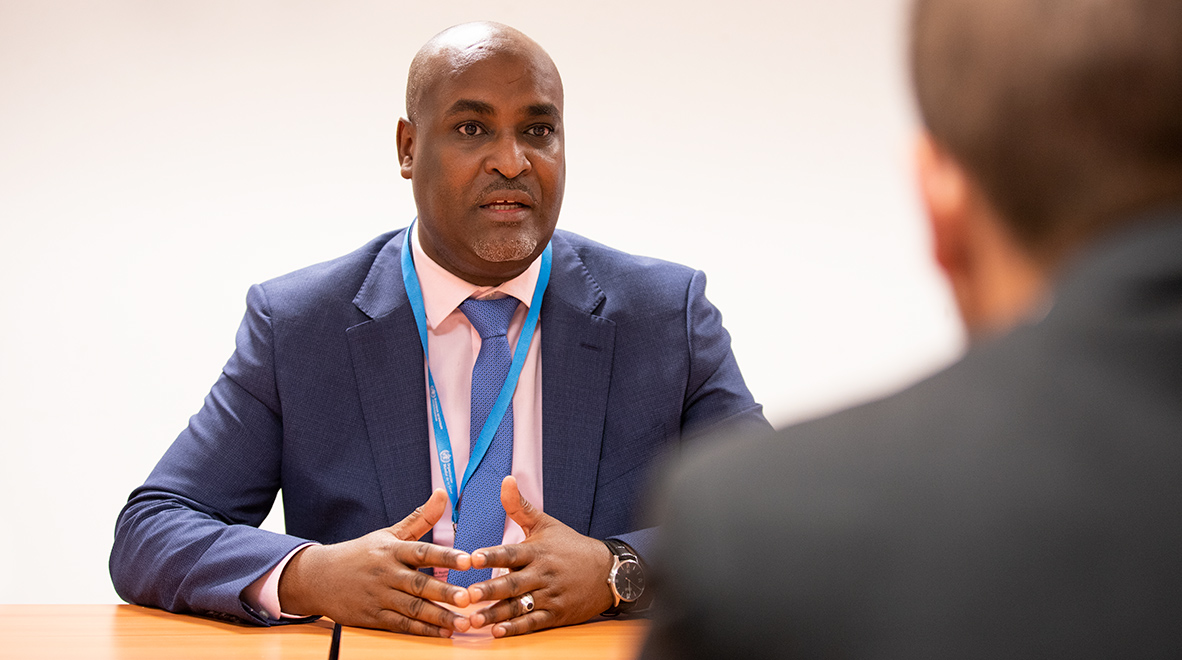 A strong Replenishment for the Global Fund is vital: for Chad, for the Sahel, and for all of Africa. We are talking about saving lives. In this context, implementing countries must assume their responsibilities, by improving financial management and by ensuring complete transparency in the use of funds. We must also take part in the funding effort alongside donor countries and international organizations. Chad has done so by increasing its health budget by 12% in 2018-2019, and we have done this despite the financial crisis, the 700,000 refugees we have sheltered and our struggle against Boko Haram. Today, Chad needs the support of the international community, but tomorrow we want to be autonomous and bring care closer to our people ourselves. This will only be possible by creating resilient and sustainable systems for health.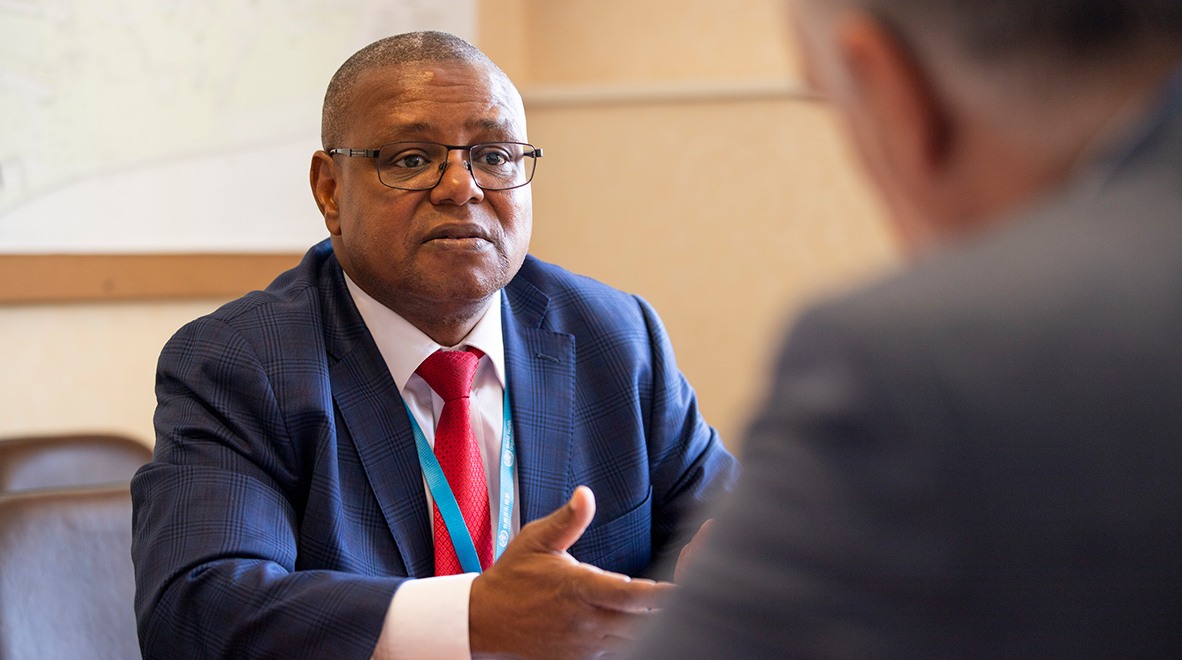 "In spite of the conflict in our country, the Global Fund has always maintained its support, allowing patients to receive care on an ongoing basis. Today, the security challenge remains, because peace is precarious, and we remain alert to the Ebola epidemic on our borders. And against all odds, we are on track: almost a third of people infected with HIV and almost half of people with TB today benefit from treatment in the Central African Republic. But in the face of epidemics, we are in a logic of elimination, so we must still intensify our efforts. We need to have a strong Replenishment for the Global Fund next October so that we can all fulfil our principle to leave no one behind. For us, this is an ethical obligation".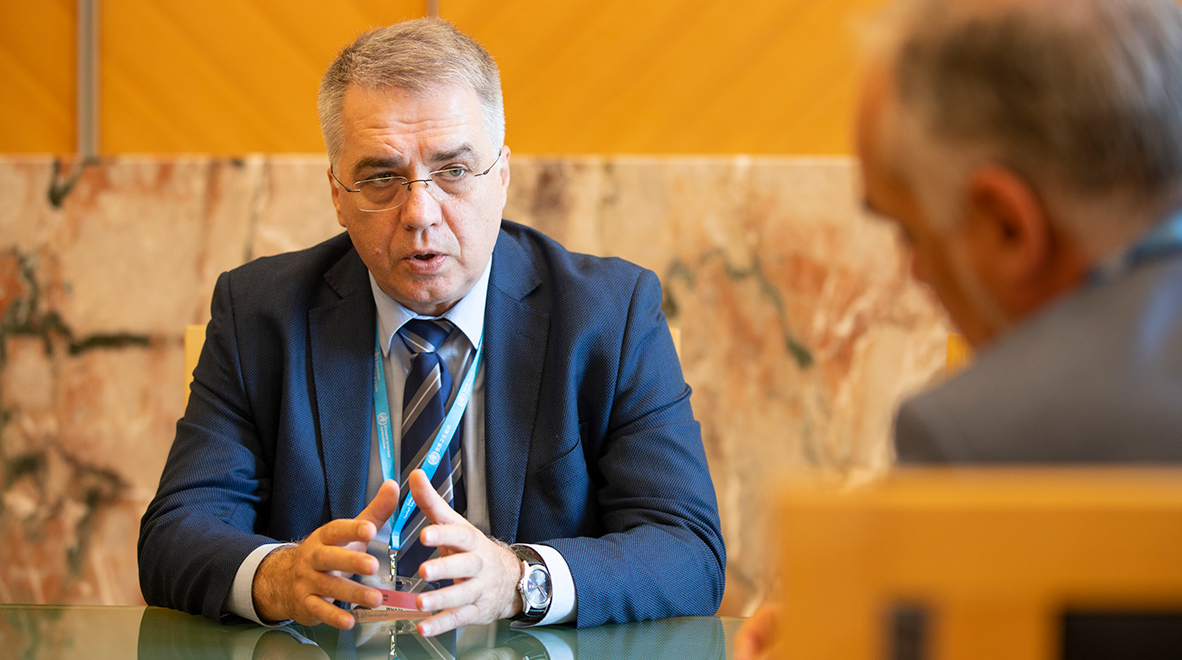 "It is extremely important that we see a strong Replenishment for the Global Fund. The partnership with the Global Fund is not only about financial and budget support, but also about sharing technical expertise and policies that allow countries to tackle different health challenges. In Georgia, we have developed a pilot program to integrate other diseases such as hepatitis C, under one umbrella, with very successful results in terms of coverage, screening and better care. Georgia has also developed a transition plan as the government takes more and more responsibility in financing HIV and TB services. We consider this our duty in response to the tremendous support we have received from the Global Fund. It is critical that the Global Fund continues supporting countries."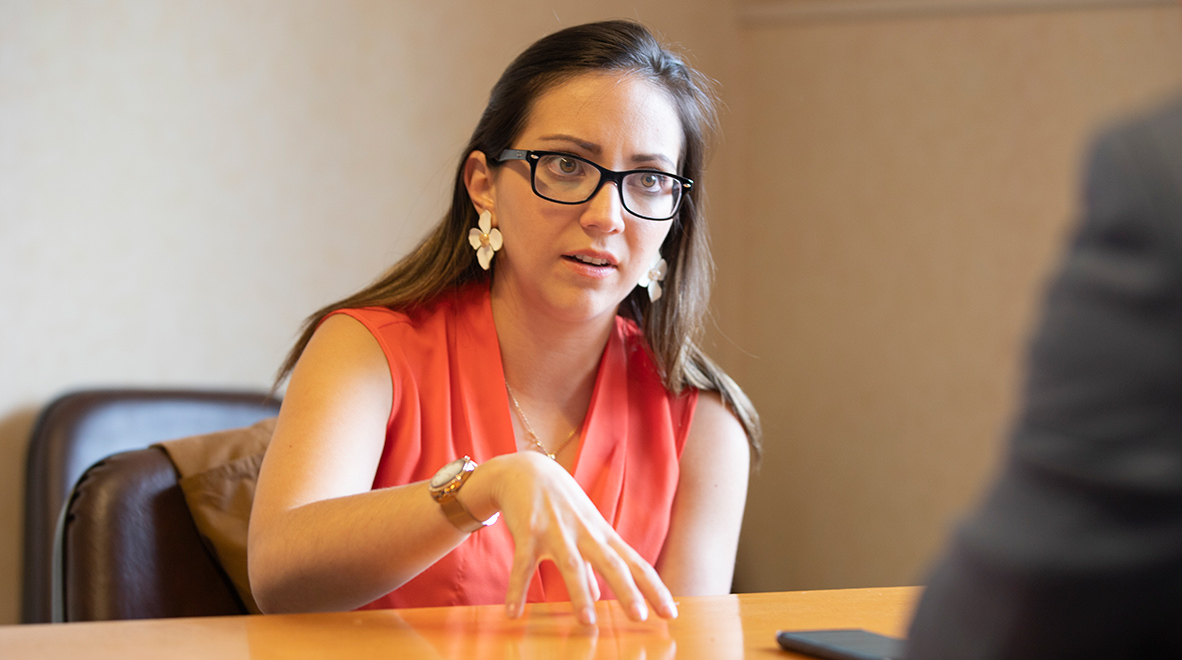 "We have won many battles together, but we still have to win the war. The Global Fund's Replenishment is an opportunity to say loud and clear that we believe in this planet and in this cause, which is to work together to end HIV, TB and malaria. In the case of Ecuador, Global Fund investments have been like a seed that bore many fruits. Global Fund resources have strengthened our health systems and acted as a catalyst for sustainability. We need to make sure there are financial resources to maintain progress across the world. Otherwise, we will go backwards. I believe in human solidarity. When human beings see a brother in need, they respond. We have seen this in my country with the influx of migrants from Venezuela, who have continued to receive health care and HIV and TB treatment. The Global Fund's Replenishment is not just about financial commitments, but for the world to show solidarity and generosity."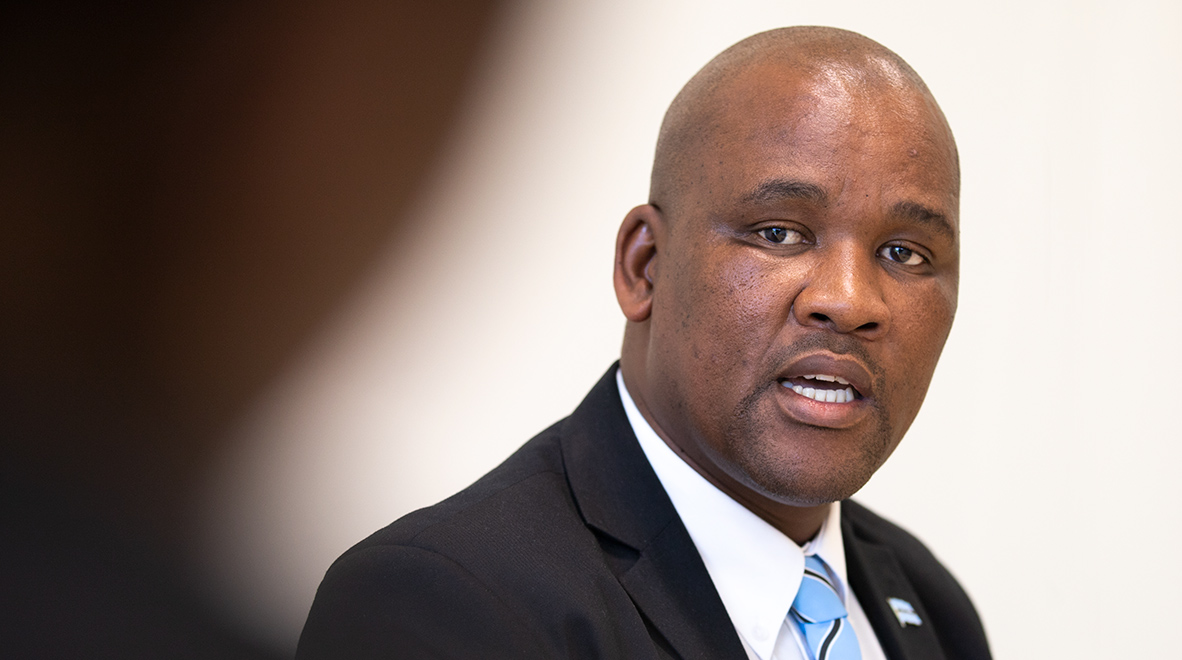 "Botswana has made tremendous improvements in the fight against major communicable diseases, namely HIV, TB and malaria. To get there, we have received support from local and international partners like the Global Fund. It is very important that this partnership continues. As we commit more of our domestic funding, we should also help our international partners to raise funds to sustain these efforts. More investments in the Global Fund will help us invest in health systems: build skills for human resources for health and improve our supply chain management. We need to acquire more diagnostics at the point of care. We also need to put greater focus on human rights and gender equality. We need to support vulnerable groups like adolescent girls and young women as they often face the full brunt of diseases."