Myanmar Makes Major Progress Fighting Malaria
Ten years ago, more than 3,800 people died from malaria in Myanmar every year. Today, that number has dropped to approximately 170.
Much of this progress has been made through the tireless efforts of some 17,000 malaria health volunteers across the country. These community volunteers, through the support of the Global Fund and partners, receive training and the basic tools and resources they need to protect their communities from the disease. This includes providing rapid malaria testing and treatment as well as referring the most serious cases to health facilities. The volunteers also provide vital community-based education through national antimalaria campaigns. These health workers play a key role in improving access to malaria diagnosis and treatment for hard-to-reach populations. Last year the Global Fund and partners provided community health workers with approximately 6 million long-lasting insecticide-treated nets which were distributed across the country.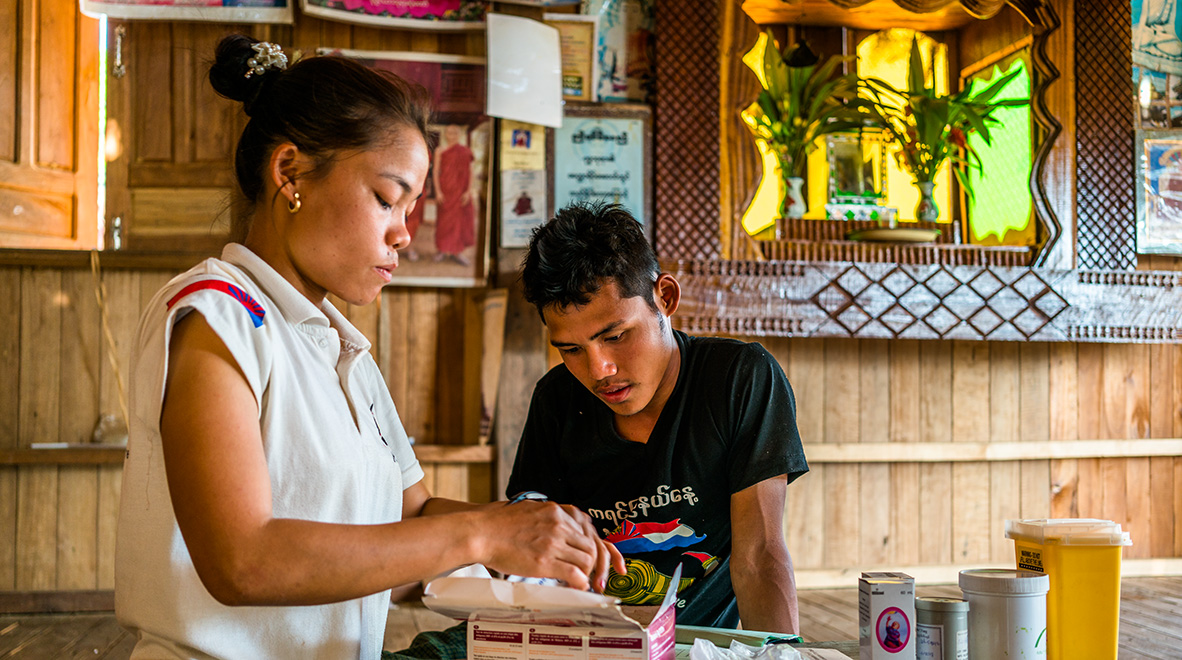 Global Fund investments are also supporting the development of new technology to support Myanmar's fight against malaria. This includes developing a "Malaria Case-based Reporting App" enabling health volunteers to map malaria cases, enhancing the efficiency and effectiveness of elimination efforts.
A decade ago, Myanmar had more than 1 million malaria cases every year; today the country has slashed this number to 108,000. With continued investments in prevention, treatment and education programs, including supporting the country's thousands of health volunteers, Myanmar continues to make great strides forward in its efforts to address artemisinin resistance and eliminate the disease.
Myanmar's story is part of the Global Fund Results Report 2020.