Malaria and COVID-19: Q&A with Dr. Scott Filler
As Head of Malaria at the Global Fund, Dr. Scott Filler ensures we invest in malaria interventions with the most impact around the world. For him the disease is personal. A mosquito bite while on a college trip in Kenya led to a life-threatening bout with malaria. He's devoted his life to stamping out this preventable, treatable disease, which costs a child's life every two minutes.
COVID-19 has brought a whole new level of challenge to the Malaria Team. The Global Fund's COVID-19 Disruption Report shows that in 32 countries in Africa and Asia, malaria diagnoses fell by 31% between April and September 2020, compared to the same time in 2019.
History shows that the disease will relentlessly exploit these lapses. Impressive gains can be wiped out during a single transmission season, and failure to maintain effective control can result in resurgence. A 'rebound' can make the situation even worse than before control efforts because people lose the partial immunity acquired through repeated exposure to malaria.
With World Malaria Day on 25 April, Dr. Filler answers questions about the impact of COVID-19 on malaria and how we're working to unite to fight the two diseases with our partners around the world.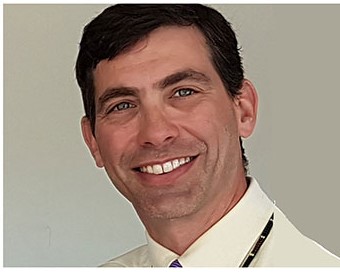 What's been the overall impact of COVID-19 on the fight against malaria?
Even before COVID-19, progress against malaria had plateaued since 2015. As the Global Fund's Disruption Report shows, there has been a large amount of disruption to existing malaria programs due to COVID-19 which will most likely continue until mid-2022, at the earliest.
COVID-19 adaptations have been made to mitigate the impact of that disruption. Malaria programs can be bucketed into two groups of activities, prevention campaigns and routine services –each requiring a different set of adaptations.
What adaptation measures is the Global Fund implementing for prevention?
Prevention campaigns include distributions of long-lasting insecticidal nets to protect families while they sleep, providing seasonal malaria chemoprevention – a preventative anti-malaria medicine for children under 5 – and indoor residual spraying of insecticides to stop mosquitoes. They're all essential to the ongoing fight against malaria. Pushing these actions forward during the pandemic requires the full spectrum of political advocacy.
At the broad level, this means preventing campaigns from being canceled altogether. If this succeeds, then ensuring that every person involved has the appropriate personal protective equipment (PPE) such as masks, gloves and hand sanitizer to stay safe.
What about adaptation measures for routine health services?
These have focused on messaging around encouraging people to access health care and ensuring front-line health workers can do their jobs safely. At-risk populations need to have continuous access to malaria diagnosis and treatment.
If at-risk populations are too afraid to seek care because of COVID-19, they could die at home without treatment for malaria. And PPE has to be available – so that access to the diagnosis and treatment is delivered safely for everyone involved.
Do you see any opportunities created by COVID-19 for the fight against malaria?
Yes, the increased focus on public health infrastructure. Equitable access to basic primary health services is the backbone of any public health response, including for an epidemic as we've seen with COVID-19. It's also essential for malaria control.
Malaria is the prototypical infectious disease. So, if we continue to build infrastructure to fight malaria, then we'll be more prepared for the next epidemic. Disease identification and contact tracing would already be in place. What we're trying to do with malaria – building up health infrastructure – is key for global health security.
We should never forget that malaria is probably the most important disease of poverty that keeps people in poverty. COVID-19 can help hopefully ensure we don't lose track of that.