"The pandemic hurt everyone": India's oxygen crisis from the front lines
It was the suddenness and the intensity of the second COVID-19 wave that took everyone in India by surprise. "None of us were prepared for this speed of development, this kind of rapidity with which it developed," Dr. Bornali Datta explains over the phone. "This time, the pandemic hurt everyone, it wasn't this distant thing happening to somebody else, it was every family, everybody was affected."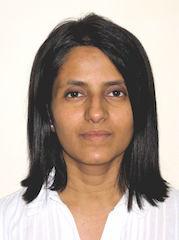 Dr. Bornali Datta is the Director of Respiratory Medicine in Medanta, one of the largest and reputed private hospitals in India. She spoke from Gurgaon, a suburban city in Delhi's National Capital Region.
The second wave hit the country hard and spread devastatingly quickly. As the number of infections rose, the severity of the second wave soon became apparent. "Patients would come with such advanced disease in their lungs, the CT [computed tomography] scans were something we had never seen in the first wave." The care that Dr. Datta holds for her patients is apparent in her voice, as she describes the harrowing situation. "I can't tell you how distressing it was as a clinician, you know, 30-year-olds and 40-year-olds, and young healthy people, with young families…" COVID-19 was sparing no one.
As the second COVID-19 wave surged, hospital beds filled up, and patients had to be turned away. Nongovernmental organizations set up beds in large halls in a desperate attempt to help those in need. The most pressing issue was an acute shortage of oxygen, which created a scramble not only in the hospitals but in the streets, with black market oxygen prices soaring, leaving people in devastating situations as they tried to save their loved ones.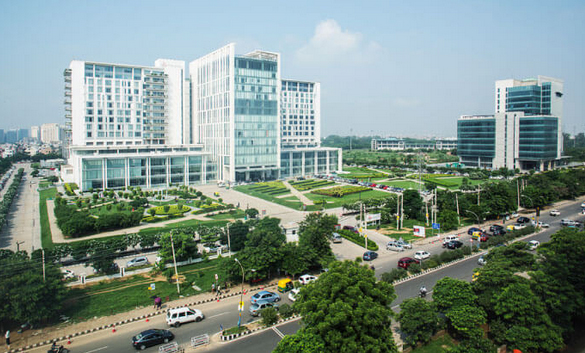 All health facilities were affected, from the smallest nursing homes to the largest private hospitals. With a higher number of patients presenting with more severe symptoms than in the first COVID-19 wave, oxygen resources were being depleted at a much faster level. "As a clinician, as a pulmonologist, oxygen is a vital part of the treatment we give. And I don't think I've ever, ever in my life come across a situation where that [a lack of oxygen] was a problem, although of course we had never been through a pandemic like this before." If they ran out of oxygen, Dr. Datta knew that they would not be able to treat their patients.
Fortunately, the worst situation was averted in Dr. Datta's case, and despite shortages, they never completely ran out. Oxygen concentrators, which squeeze out oxygen from ambient air and provide a low-flow oxygen solution, became an important complementary source of oxygen for Dr. Datta and her colleagues, alongside the cylinders and piped oxygen.
Nevertheless, the second wave deeply affected the health workers. "It was seven days a week. I don't think any of us slept because your phone is on, you are getting calls from the hospital, and no matter what you have to respond, so it was a very, very challenging time for all healthcare workers, all our nurses and doctors," says Dr. Datta. She explains that it was pure adrenaline that carried them through these intense periods, but also points out that it is not just the physical toll of working that weighed on her and her colleagues. "The other thing that really affected us a lot this time was the loss of life: so many young people who – because of the severity of the disease – couldn't be saved, and that really haunts you." She pauses, to reflect. "Just as a population, as a people, you can see the suffering that everybody's been through. This time it seems to be that everybody has lost someone, everybody has been affected by the pandemic. It has really hurt everyone."
While Dr. Datta is greatly heartened by the show of solidarity in communities in India and across the world, with people sending money and oxygen concentrators, she is firm about the need to be prepared for the next wave. "We need to not let our guard down."
Reinforcing existing oxygen plants and building more will be a critical part of pandemic preparedness and response, not just in India but across the globe. The Global Fund has approved US$75 million in fast-track funding to support India's response to the COVID-19 crisis in 2021. The new funding is in addition to US$36.8 million approved for India in 2020 through the Global Fund's COVID-19 Response Mechanism to help mitigate the pandemic's impact on HIV, TB and malaria programs, purchase personal protective equipment (PPE) for front-line health workers, procure testing equipment and strengthen health systems – in particular laboratory capacities and community health networks.
This new funding will support India in purchasing oxygen concentrators and Pressure Swing Adsorption oxygen plants to help meet the medium-term needs for medical oxygen and prepare for future COVID-19 waves. This will contribute to strengthening health systems, in order to better prepare and respond to existing and future pandemics, including through treatments like medical oxygen – but also through diagnostic tests and personal protective equipment. As Dr. Datta puts it, "our only mantra is to continue to be prepared."