"Rwanda lost almost everything – infrastructure, human resources, even the confidence of the people. We had to build the country from scratch," said Dr. Diane Gashumba, Minister of Health of Rwanda. "We had to raise awareness, engaging everyone in this effort to rebuild our country. What has made the difference is that we have a leadership that decided to invest in the people, to build upward from the community level."
Between 1990 and 2017, life expectancy in Rwanda increased by 33 years – a faster gain than any other country in Africa.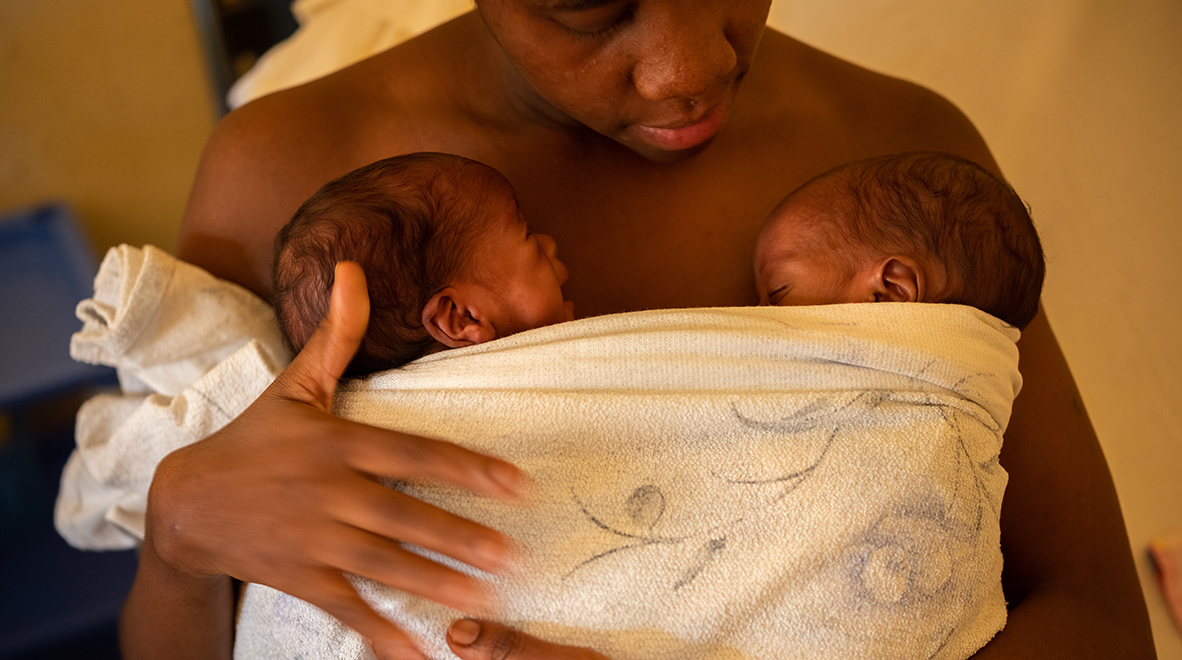 Other numbers are as impressive: new HIV infections declined from 13,000 in 2004 to 7,400 in 2018; and the number of people living with HIV receiving antiretroviral treatment rose from just 3% in 2004 to 83% by 2017.
Exceptionally, more than 91% of people in the country have health insurance, most of them through a community-based health insurance scheme called Mutuelles de Santé.
How did the country rise from such from such challenges in such a short time? Some of the answers can be found in how Rwanda has invested in the health of its people.
Perhaps because the country lost so many lives so quickly, Rwanda's leadership decided early in the rebuilding process that it needed to work harder and faster to save lives. When the genocide ended in July 1994, the health infrastructure had been decimated.
Today, there are many high-tech health solutions, such as delivering medical supplies via drones to remote villages. The technology extends beyond drones to encompass other elements, including a seamless information management system that sends real-time messages of individual health cases all the way up the Ministry of Health hierarchy – from the community health worker to the minister.
Dr. Gashumba says that from the beginning the government recognized health was a top priority in rebuilding the country. A significant part of investments in health has included deploying more than 58,000 community health workers who traverse villages looking for anyone with a sign of illness – from running a high fever to harboring a lingering cough – to connect them to care and treatment.
Disease surveillance by community health workers is pretty much what it sounds like: keeping an eye out for signs of sickness. It's the bread and butter of community health work, and it's essential to the fight against infectious diseases like TB and malaria. As the first line of defense against diseases in her community, Esther Mukagatare invests a significant chunk of her time in finding people with TB who could have been missed by the health systems. Her living room serves as a consulting room, from where she does a simple triage and sometimes testing for diseases like malaria.