"We Are the Ones Who Are Going to End HIV"
Despite tremendous progress made against HIV around the world, young women and girls continue to be disproportionately affected by the disease. In sub-Saharan Africa, twice as many girls and young women are infected with HIV as their male counterparts. In the hardest-hit countries, it's six times as many.
What is the global health community missing in its effort to support young women and girls to end HIV? At the Women Deliver Conference in Vancouver, we sat down with HER Voice ambassadors to explore answers to that question. HER Voice is a fund that helps adolescent girls and young women overcome logistical challenges to engage in decision-making on matters affecting their health.
Sibulele Sibaca – HER Voice Ambassador, South Africa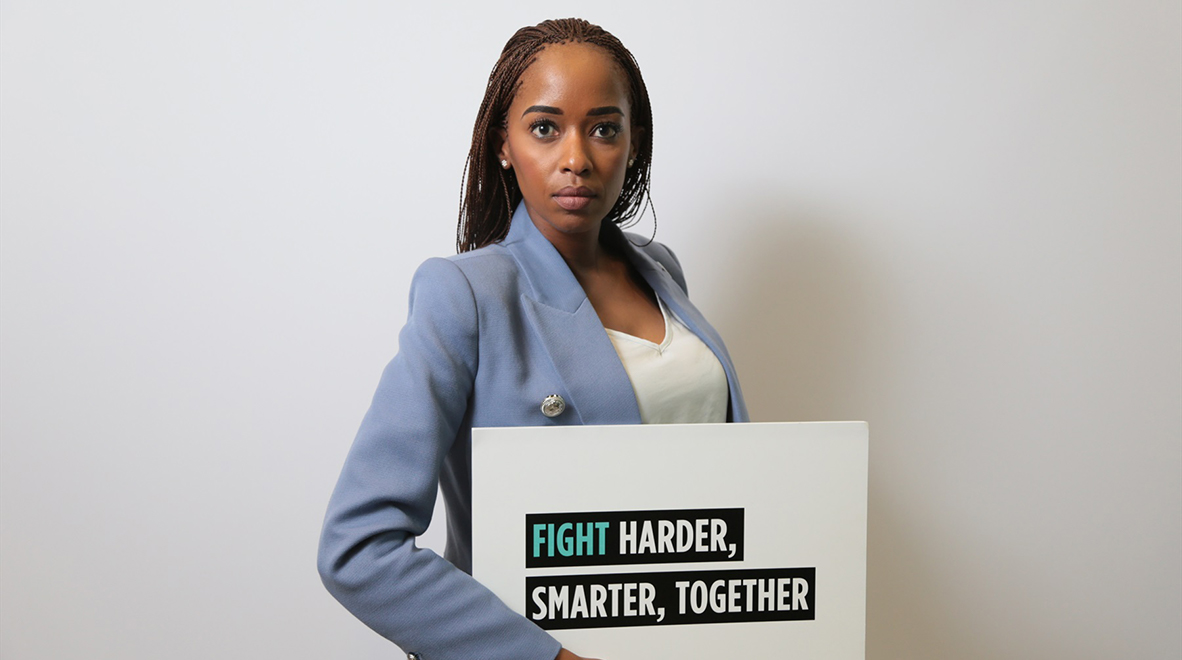 As a teenager I lost my parents to AIDS. My brother and I were orphaned. I have used my story to fight stigma associated with HIV, to show young women and girls that there is a story beyond HIV. Through HER Voice, we are supporting community organizations that champion the needs of young women and girls.
We are the ones who are disproportionately affected by HIV; we are the ones who are going to end HIV. What we need our governments and all the organizations that are here to give us is a seat at the table. It is now time to get young women and girls in the room. We do not want to join the programs at the implementation phase, we want to create those programs. We want to be there at the very beginning. Sometimes older people look at us and think we are crazy, we need that chaotic energy to end HIV. If we miss that in this big, expensive, conference, we will have missed the opportunity of using the energy of young people to end HIV.
Grace Ngulube – HER Voice Ambassador, Malawi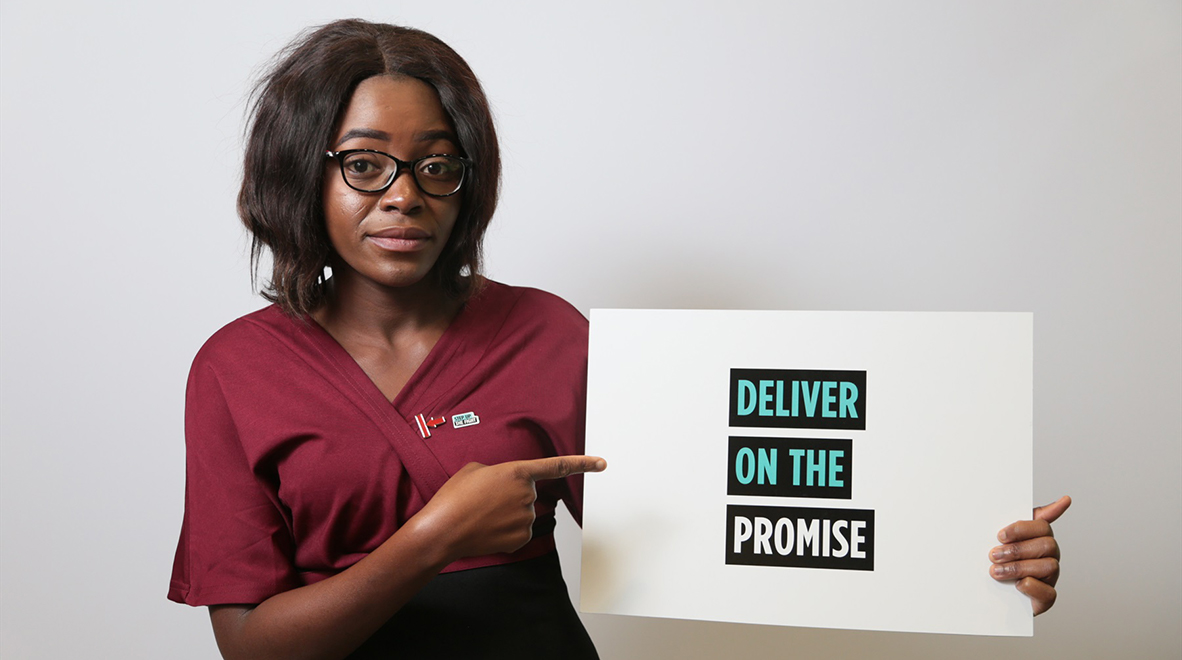 I am a young person living with HIV in Malawi. I work as a young peer supporter for young people living with HIV.
I have lived and worked in remote communities for a long time. My big concern is not the young women and girls in urban areas, it is those in far-to-reach areas. Youth in urban areas have the internet, they have access to social media, information and services. The stigma and isolation faced by some of the young people I work with in rural areas of Malawi is incredible.
Many people in this conference are talking about sexual reproductive health and rights, HIV, and menstrual hygiene but where are the young people who are most vulnerable to these issues? Where are the young women and girls from the remotest communities? We talk acronyms, 90-90-90, U=U, among others, but those concepts don't mean anything to the young women and girls in those areas. They do not understand them. Some of those young people could not make it here. Many of them cannot speak in English or French.
There is really a big gap between governments, organizations, advocates and young people who go to conferences and the young people in the hard-to-reach areas. We must bridge that gap with access to information. If we wanted to transform the conversation, we should encourage those most vulnerable young people to come here and speak in whatever language they understand, then we can find people to translate that, then we can understand what they really need.
Beverly Mutindi Chogo – HER Voice Ambassador, Kenya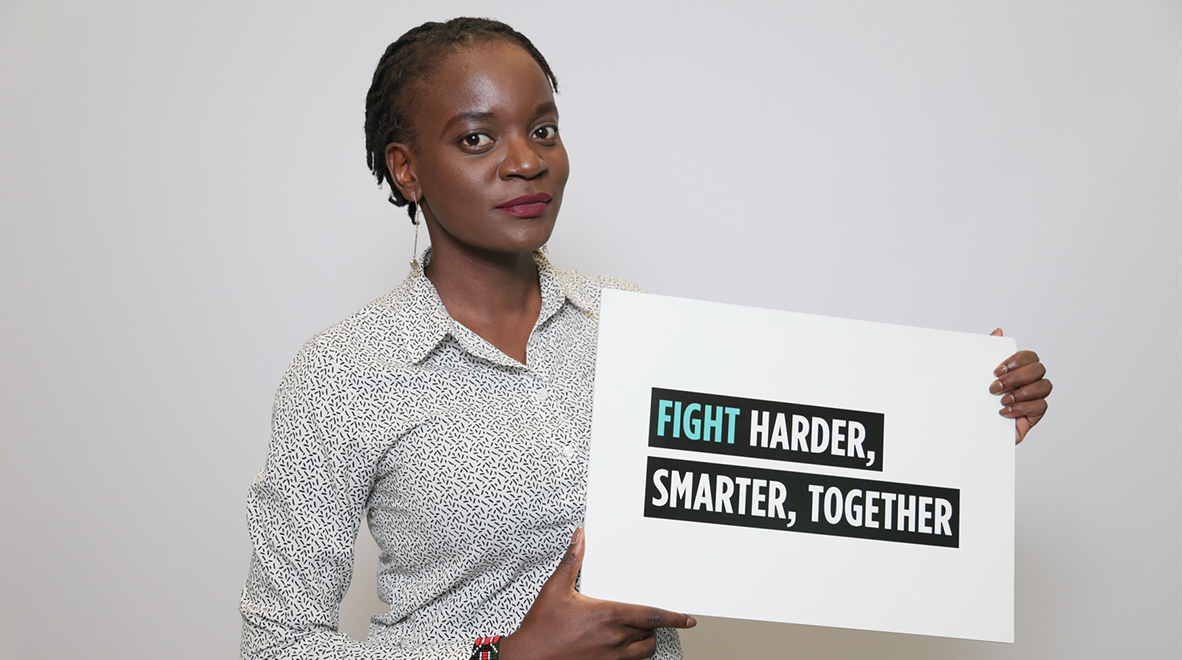 I co-founded SophieBot, where we seek to use artificial intelligence to help adolescent girls and young women answer questions on sexual and reproductive health.
Most global development programs are designed without the young people, so they often end up being cosmetic. One of the key areas where the private sector does much better than global development organizations is how it engages young people. For instance, the private sector uses innovation methodology called design think: They have an idea, they test it with the users who can validate it, then they seek solutions. Global development organizations are not that agile. We often go around with assumptions, and offer them to young people without testing them, so we continue making the same mistakes. If you want to create change, you must spend time with young women and girls. Nothing for us without us.
Nthabeleng Nts'ekalle – HER Voice Ambassador, Lesotho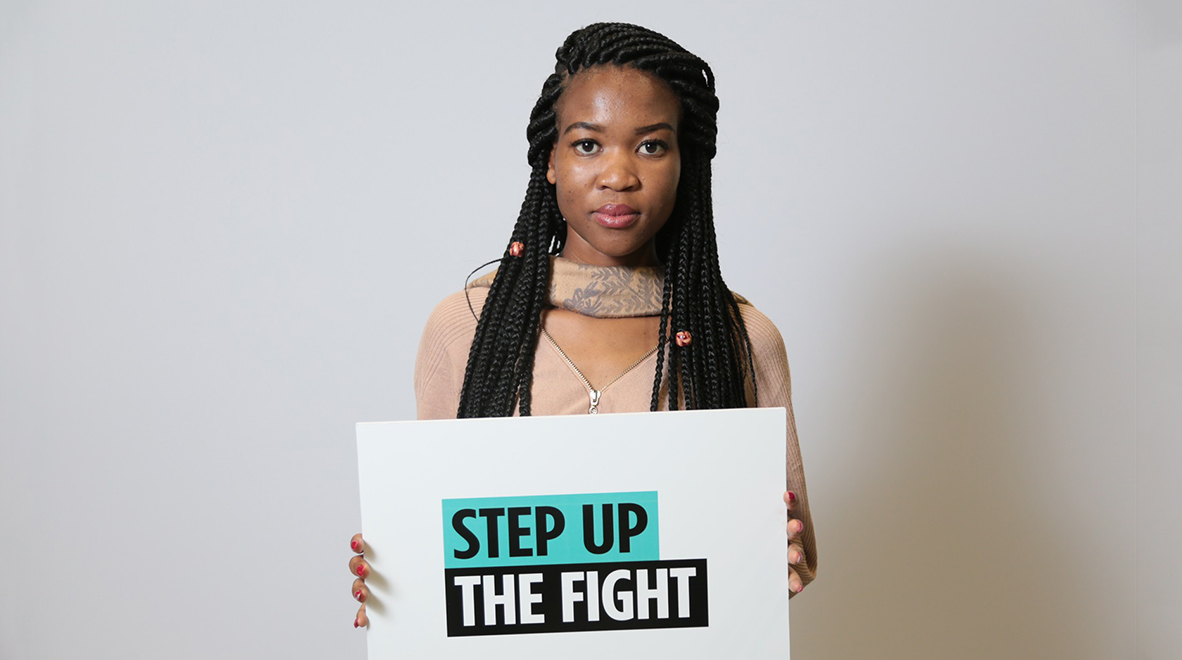 I work for an NGO called Lesotho Network of AIDS Service Organizations (LENASO). We advocate for people to test for HIV, screen for TB and other primary health care services. We work at the grassroots linking people to care and treatment and we work to ensure that they adhere to treatment. We work in the hardest-to-reach areas. My country is mountainous – often called the kingdom in the sky. It's a rough terrain. Sometimes we must ride horses for two days to reach people most in need, where the girls have very limited information about HIV and how to protect themselves from the disease.
We need to find a way to get the information we share in these meetings to the communities. The communities where we work don't know about essential tools like PrEP (pre-exposure prophylaxis). Some don't even know how to use condoms. Saying that these tools are available is not enough. Providing information on contraceptives and prevention tools as well as making sure that these tools are available in places where these girls can access them are issues that are very dear to me. Leaders, priests, parents should be provided with information to know how important the knowledge and the tools to prevent HIV and other diseases are to us. We should have information and education all 'round – to the girls, to the leaders, to the parents.
Brenda Formin – HER Voice Ambassador, Cameroon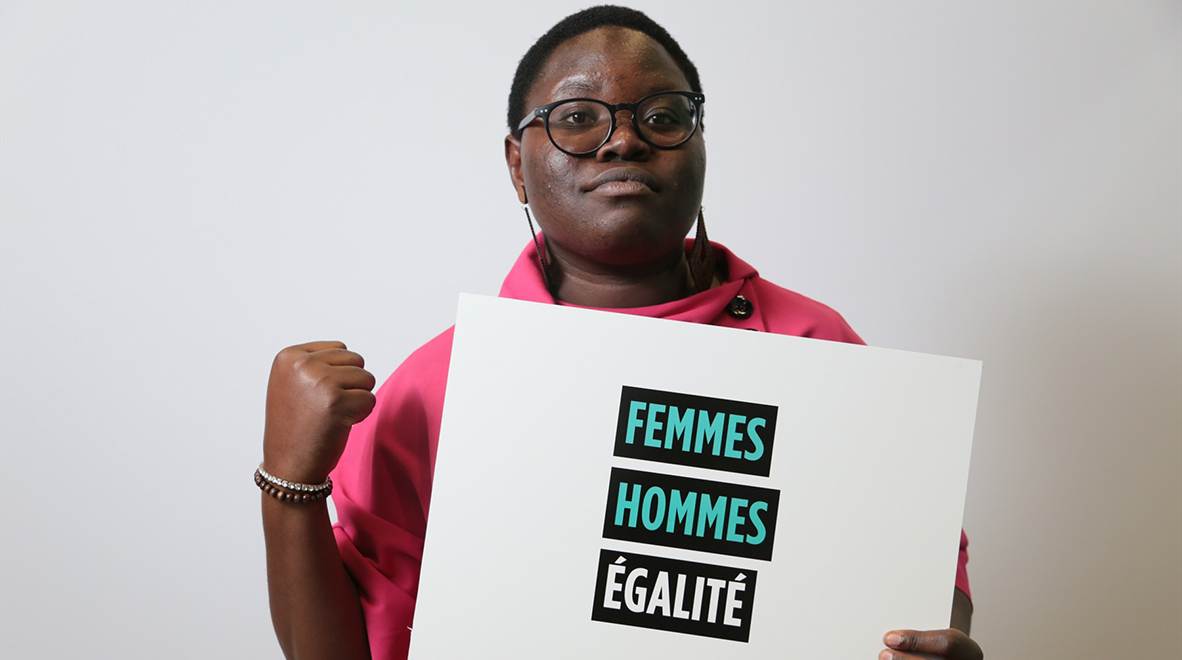 I am a child rights advocate and an activist advocating for sexual health and rights for adolescent girls and young women in Cameroon.
My mom once told me that people are not interested in the promises you make but in how honest you are in keeping those promises. If there is one thing that I would want to tell leaders in conferences like this, it is that leaders must make policies that matter. Somewhere every day, a girl is raped, a girl faces genital mutilation, forced marriage or forced labor. These statistics are especially bad in Africa. We sing songs of gender equality, but our policies do not match. The policies we have are not helping us fight for the rights of girls and young women. Many times, leaders come here and make promises, we raise expectations. Leaders must be accountable. They will not be remembered for the things they promise here, but by how they deliver the promises they give here.
Photos: The Global Fund / Three Sixty Media