Q&A with Dr. Gambo Aliyu, Director-General of the National Agency for the Control of AIDS (NACA) in Nigeria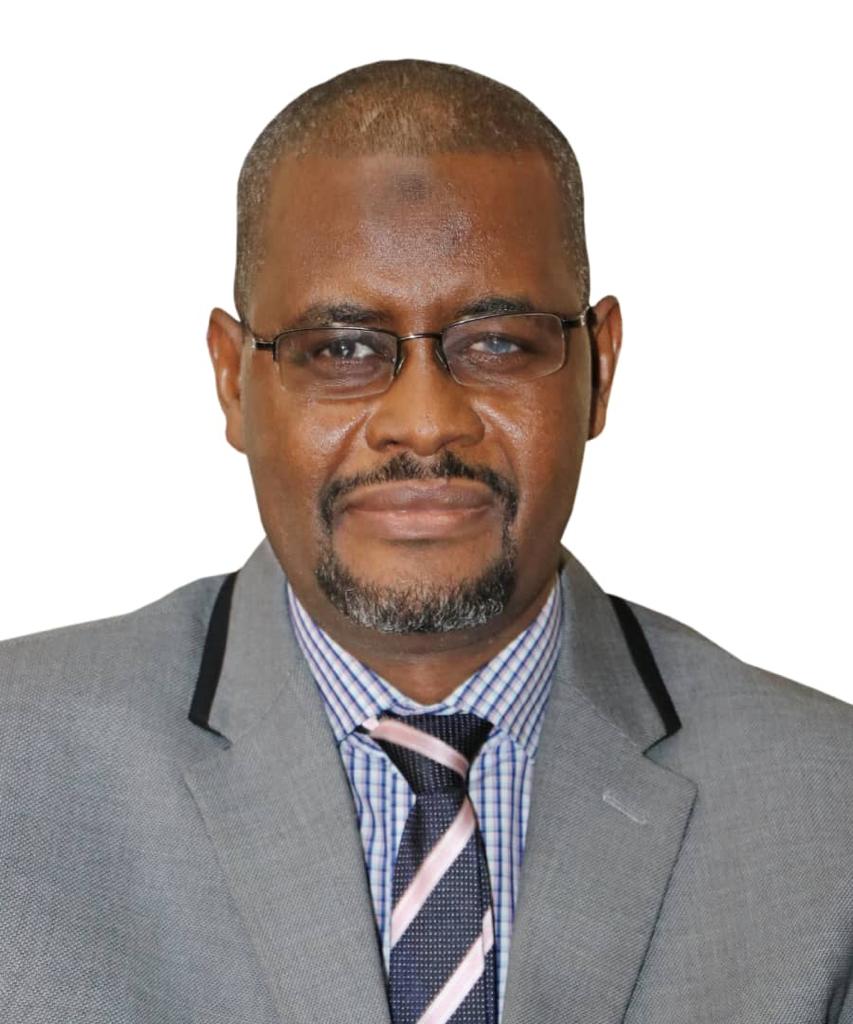 When COVID-19 struck in Nigeria in 2020, the country went into lockdown. As the virus overwhelmed systems for health, many clinical facilities were swiftly turned into COVID-19 isolation centers, displacing the delivery of other lifesaving health services, including those for HIV, TB and malaria. But some important lessons were learned and now, the country is seeing better results than ever.
We spoke with Dr. Gambo Aliyu, the Director-General of the National Agency for the Control of AIDS (NACA), a Principal Recipient of the Global Fund that coordinates the activities and programs to fight HIV/AIDS in Nigeria.
How did Nigeria's existing systems for health help the country respond to the COVID-19 pandemic?
When we talk about the impact of COVID-19 on HIV, tuberculosis and malaria, we usually think about the lockdown period, and the disruption of services… However, I would like to look at the impact of HIV on COVID-19 first, before looking at the impact of COVID-19 on HIV. What do I mean by that? Without the HIV infrastructure first in place, I don't know how Nigeria would have handled COVID-19, I don't know where Nigeria would have been by now.
The sample transfer system on the ground, the supply chain system, the 27 polymerase chain reaction (PCR) laboratories that we had for HIV, the human resources that we had at the facility level to provide health services, as well as around 25,000 community volunteers and community workers that were trained and were providing services for HIV – all these were deployed to support the COVID-19 response, and Nigeria hit the ground running. For instance, with these 27 laboratories, we created a shift mechanism: during the day, we run HIV samples, and overnight, we run COVID-19 samples. We also created a parallel sample transfer system for COVID-19, as a replica of what we have for HIV. So, this is how HIV infrastructure has helped manage COVID-19.
How did you mitigate the impact of COVID-19 on HIV programs?
We realized that we could not continue to support COVID-19 at the expense of HIV services. Something had to give. Because the health facilities were devoid of patients and some of the facilities had become COVID-19 referral centers and isolation centers, HIV programming had to forcibly move to the community. So now this is what we learned that helped the HIV response greatly in this country: when we decided to move to the community, we decided to move to integrated services. Integrating health services means that when community health workers are out looking for cases of COVID-19, they are also looking for cases of HIV and TB.
Community health workers went door-to-door, offering COVID-19, HIV and TB services, informing people about the diseases and referring likely cases to get tested. If someone had a cough for instance, they would be referred to test for COVID-19 and TB. Our community health workers and our volunteers were also telling people the importance of knowing their HIV status and the likelihood of having a more serious impact from COVID-19 – if you get COVID-19 and you have HIV, it could be devastating. So that really helped, and people responded and developed an interest in knowing their HIV status and doing something about it.
How has offering integrated health services in the communities affected the fight against HIV?
This integrated approach has proven to be a phenomenal success. The fact that people have services within their reach, closer to them, through door-to-door visits, meant that we could achieve greater coverage for health services, and the proactive outreach from community health workers helped to fight stigma and dispel misinformation. People now have the possibility to know their HIV status, and those who have HIV, we refer them for treatment. So knowing this has motivated more people to participate and get tested, now that they have the opportunity of having services close to their doorstep and can interact with the health workers, I think that has helped greatly.
And the results speak for themselves. I can say that for HIV, by July 2020 we were back where we were pre-COVID-19 in terms of case identification. By the end of 2020, the results far exceeded expectations. We look back and see the impact of our case identification especially at the community level, and it was phenomenal. There are an estimated 1.8 million people living with HIV in Nigeria, and finding them is important to enroll them into treatment. On average, before COVID-19, we were identifying barely 50-60,000 individuals in a year. However, over the last 18 months, by working through integrated community systems, we have identified 350,000 individuals that have HIV and referred them to treatment, bringing the total number of people identified to 1.6 million. So this effectively brought us closer to controlling HIV in Nigeria.
How has the Global Fund supported Nigeria to respond to the COVID-19 pandemic?
With support from the Global Fund's COVID-19 Response Mechanism (C19RM), Nigeria's systems for health have been strengthened and are now better prepared to respond to outbreaks. The laboratory system has expanded from 27 laboratories that can run polymerase chain reaction (PCR) tests to almost 100 nationwide, including at least one in each state. The sample transfer and storage system is now coordinated across the whole country, and the number of trained laboratory technicians has quadrupled, which is a critical asset, not only for COVID-19 but also for other diseases. We are strengthening our oxygen supply and capacity too, fixing oxygen plants nationwide and building new ones.
The Global Fund's support is something that, as a country, we have cherished so much because it is positioning us now to help build infrastructure and strengthen the health systems in terms of future epidemic preparedness beyond COVID-19. But above all, what we have learned that works above everything is the integrated services. Going out there to the community to provide integrated services, this is a lesson that we have learned and adopted, and we are moving forward with it.
The Global Fund has partnered with Nigeria since 2003 and has disbursed US$2,758,770,073 to fight HIV, TB and malaria, and strengthen resilient and sustainable systems for health. In addition, through our COVID-19 Response Mechanism, the Global Fund provided an additional US$59,713,981 in 2020 to support Nigeria to fight COVID-19, adapt HIV, TB and malaria programs, and strengthen systems for health. To learn more about Nigeria's fight against HIV, TB and malaria, visit the
Data Explorer
.